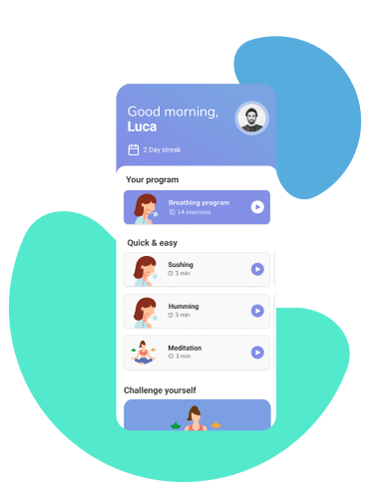 Breathing or other challenges, choose where to start based on your needs and goals.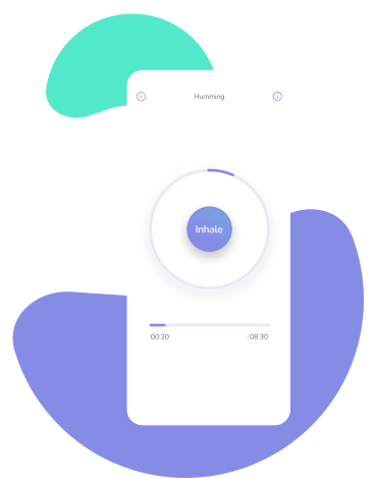 Practice breathing exercises, or other activities, at any time you prefer.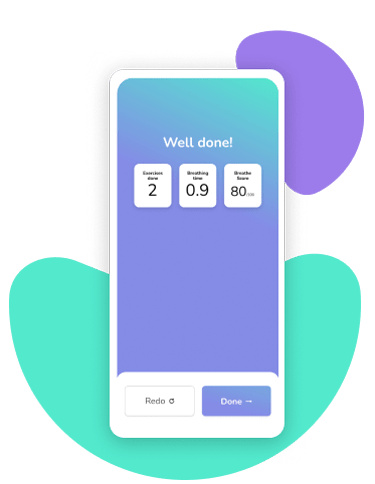 Track your progresses and improve your respiratory health. Breathe better, Live bigger!
What do people with asthma say?
Growing up with asthma made me feel alone or weird on some occasions. Airlyn is just what I dreamed of for many years, and what I would suggest
— Michelangelo
I recently discovered I have asthma, and it was difficult to get used to it. I believe that Airlyn can help me feel better and know when to be able to do physical activities

— Alessandra
I normally do breathing exercises with a coach that I don't carry while traveling. I think having those accessible on my phone, whenever I am, makes it really convenient!

— Francesca
How does my well-being improve?
It's not just an app, it is backed by science! And it includes medical device software inside.
With Airlyn ®, you will be able to do more social and physical activities and track your breathing progresses over time.
Don't be limited by your asthma. Breathe better, live bigger!
In the same way that aerobic exercise is beneficial for your heart and muscles, breathing exercises can be beneficial for your lungs. If you have asthma you are at a higher risk of developing non-optimal breathing patterns. Improving your breathing technique can be a game-changer for you. Breathing exercises can help you to feel less wheezy or short of breath.