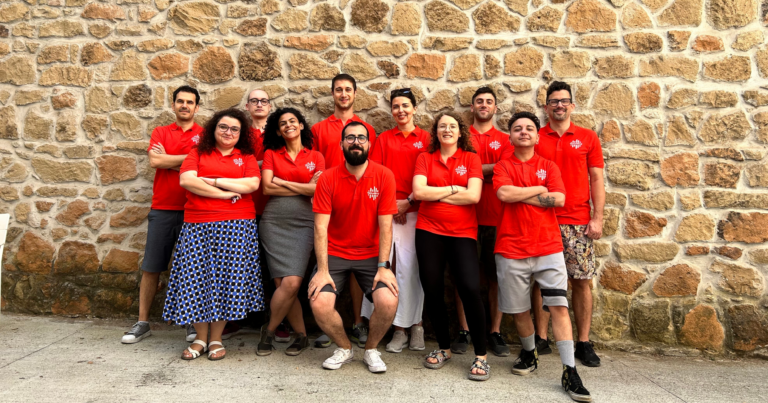 We have asthma, we understand.
No more unhelpful suggestions from people who have no idea how it feels to have asthma!
How to avoid attacks? What causes my attacks? Can I go running alone?
We have been through this, and we know how it feels to be overcome with uncertainty about the very things that used to be easy before.
Our team
When science meets product
When we met for the first time, we were inspired by how diverse we all were! Scientists and engineers, for example, have completely different mindsets. It also quickly became clear that we were united with one mission: to improve the lives of people with asthma and other respiratory diseases, making healthcare more accessible.
Our CEO, Arianna, comes from a family of pulmonologists. From a young age, she was surrounded by people with chronic conditions and tried to figure out what could be complementary to pharmacological interventions, and how to help them feel better.
Francesco, our security engineer, has had asthma since the age of 18. He continues to diligently do breathing exercises regularly so that he can manage his asthma. As a result of his personal experiences, he wants to support other people to achieve the same.
Ayana, our CSO, has worked for 8 years as a research scientist and is also a certified breath coach. She is constantly seeking the best evidence-based options to improve people's health by combining the perspectives of medicine, physiotherapy, fitness, and beyond.
Together with other experts, we founded VoiceMed and created Airlyn! Find more about VoiceMed HERE.
Science first
No fake promises. The 1st science-based breathing app specialized in asthma.
Airlyn's specialized breathing programs are based on clinically-proven exercises and are registered as medical devices in the European Union and the UK. Behind the app is a multidisciplinary team of scientists, people with asthma, psychologists, and engineers who ensure every piece of information is accurate.
Trust and secure
Low risk, high happiness.
Airlyn welcomes you to a safe place. She is a trusted pal that guides you to a brighter and more hopeful future.
All possible risks have been mitigated following medical device regulations and the best health standards.
The Airlyn team works to ensure best-in-class security to protect your data.
Learning as our core value
High research, high impact.
Our project constantly evolves to ensure that we can provide our users with the best features. The more we learn, the bigger our impact!